-A.M. Aguilar
Favorite Books to Media Adaptations
Your favorite book characters brought to life, fantastical worlds made reality and fascinating storylines to watch develop!
For anyone wondering "what is a media adaptation?" this is the process of taking content in one medium and reproducing it for another medium, for example the most common type of media adaptation is that of a book being made into a movie or show. I'm sure that many book lovers can relate to the feeling of excitement after discovering that your favorite book is going to be adapted into a movie or show; as well as the bittersweet moment where we wonder "what if the movie/show isn't as good as the book?"
A media adaptation has its pros and cons. Pros: you get to see the characters you've only conjured up in your mind brought to life in the TV or cinema screen, the fantasy elements and dystopian settings are easier to portray and you get a better sense of the world, plus the character's emotions are better received through the acting. Cons: maybe the world building isn't accurate to the book's, maybe some characters have been left out or the plot isn't following the same sequence of the book… regardless, a media adaptation is always something to be excited about.
Something important to note and to have in mind when talking about books to media adaptations is that a movie or show can be VERY good even if it doesn't stick 100% to the books; I know this is a hard pill to swallow, especially for us, book lovers, because we usually want to see a perfect adaptation of our favorite books BUT sometimes we won't be that lucky and it's okay to be objective and positively judge a movie/show even if it isn't an exact copy of the books. We should acknowledge the amazing production and dedication to make these in the first place, even if they're a bit different from the original content 😉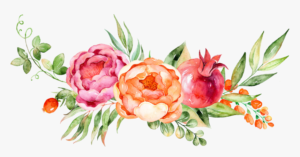 Today, I will be discussing some of my favorite books to adaptations so I have decided to share with you my top 4 favorite books to movies/shows adaptations which I have both watch and read and then include those I am looking forward to read, watched the movies already, and finally those I want to both read and watch! With nothing more to say, let's get started…
Top 4 Books to Media Adaptations
1. Little Women (2019), based on Little Women by Louisa May Alcott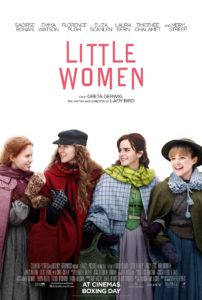 I had to include this one as the #1 choice because Little Women (2019) is my favorite movie of all times; yes, I have watched it +3 times and yes, I've cried every single one. What happened with this movie was interesting because I actually watched the movie first and then read the book, loved both! But this movie has a special place in my heart now <3. I felt specially connected to Jo March's character and storyline, a comfort. Plus, Saoirse Ronan stole the show with her role here! Actually all these talented actors and actresses did. A MUST watch movie; I promise you won't regret it!
Set in nineteenth-century Massachusetts, with their father away serving in the Civil War, the women of the March family, Marmee and her four daughters, Jo, Meg, Amy, and Beth, are left to fend for themselves, recognize their flaws and work to overcome them. The movie follows two timelines: the past and the present following all of the March sister's and their developments. A masterpiece of storytelling! Little Women is Louisa May Alcott's most famous work focusing on love, family, morality and growth; this is a must read too 😀 .
2. Shadow & Bone (2021), based on Shadow & Bone by Leigh Bardugo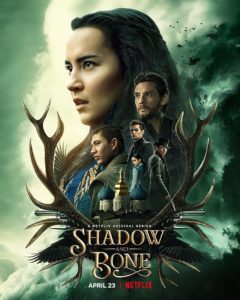 You all know how much I ADORE the Grishaverse created by Leigh Bardugo (I have read every single book) and I am sure you must imagine the tremendous excitement I felt last year when the show was announced! We weren't only going to get the story told during The Grisha Trilogy books but the characters and the storyline from Six of Crows was going to be included as well. I was SO happy and the show did not disappoint at all. Season 1 was released April 2021 and Season 2 is currently on the making 😉 .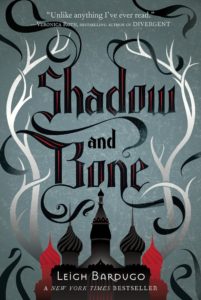 Talk about an ASTOUNDING show. I genuinely teared up watching the first episode, all my favorite characters had been brought to life and the wonderful world looked incredible! A perfect, action-paced, captivating show (maybe I am biased though HAHA). Shadow and Bone follows a war-torn world in which a cartographer, Alina Starkov, resides. A sudden turn of events has Alina realizing she has extraordinary powers that could be the key to setting her homeland free from a dark entity filled with monstrous creatures. 10/10. If anyone is interested in reading the books, you can check out the review I wrote for book one right here!
3. The Mortal Instruments City of Bones (2013), based on City of Bones by Cassandra Clare
Another favorite book series of mine: The Mortal Instruments by Cassandra Clare. The Shadowhunters Chronicles is a comfort book series and I had to watch the adaptations made for this (if anyone is interested in reading the books, you can check out the review I wrote for book one right here!). Even though I read book 1, City of Bones, back in 2015, I wasn't aware that there was a movie so I never checked it out. I started the TV show recently in Netflix and wasn't a big fan but I decided to give the movie a try and OH MY! It was absolutely worth it. Genuinely like it more than the TV show.
I am recommending the movie here, but if anyone is more a fan of TV shows and liked Cassandra Clare's books then you should give it a try, maybe it is your cup of tea HAHA 🙂 . The movie is very accurate to the books; it may be one of my favorite adaptations to date. Set in contemporary New York City, a seemingly ordinary teenager, Clary Fray, discovers she is the descendant of a line of Shadowhunters the day her mother goes missing and everyone is in the search of "The Mortal Cup." Clary is thrown into a world full of demons, vampires, werewolves, and a secret cadre of young half-angel warriors locked in an ancient battle to protect our world from demons: shadowhunters. "All the stories are true…"
4. Divergent (2014), based on Divergent by Veronica Roth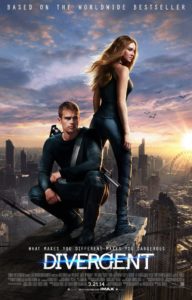 Of course! A classic of YA Dystopian books: Divergent. The adaptation remains, in my opinion, a classic as well. If you are looking for a good book to media adaptation than this is a must watch! Me and my sister re-watched this movie during quarantine and it made me nostalgic, it reminded me of early high school when I devoured the three books, had a Pinterest board full of bookish memes and desperately yearned to be a Dauntless as well ;). This is a must watch, I am telling you.
A dystopian, fictional world where the population is divided into factions (Erudite, Abnegation, Candor, Amity and Dauntless), according to everyone's personality traits. Every year, 16-year old gets to choose the faction they will live and develop in based on the results the test gave them. However, Tris Prior is classified as Divergent, a very rare and dangerous result. She then decides to uncovers a conspiracy to find out what makes a Divergent so frightening and dangerous… action paced, thrilling and suspenseful. Would recommend!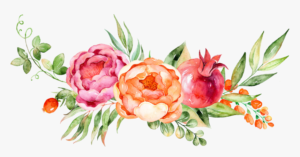 3 Adaptations I've Watched and Books I Have To-Read
1. The Maze Runner by James Dashner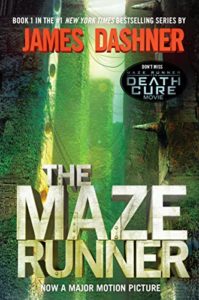 Masterpiece! A suspenseful and action-paced movie that I will always recommend. I remember watching this movie years ago and never did I realize it was based on a book series. 3 years ago, I added all of the books to my TBR and I really hope to read them soon.
2. The Gray Man by Mark Greaney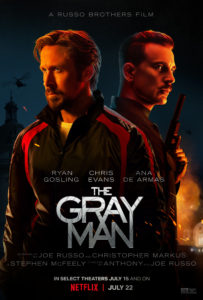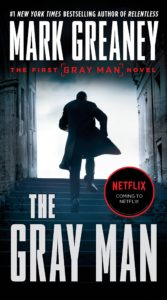 I watched this movie last weekend and I definitely enjoyed it a lot (Ryan Gosling and Chris Evans and Ana de Armas? SIGN ME UP!). This week, though, I see on bookstagram that it is actually based on a book! I decided to read the book sometime soon because the movie was very enthralling and captivating. Can't wait!
3. Dead Poets Society by Robin Williams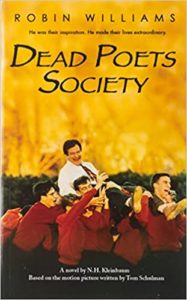 One of my favorite movies of all times! I had to watch Dead Poets Society for a Social Psychology class and it definitely didn't dissapoint at all. Not only did I analyzed it for the assignment but truly enjoyed getting inmersed in this school and following the story of these boys. A fascinating movie! One of my friends has recommended me the books non-stop so I can't wait to read it as well.
4 Books To-Read and Adaptations To-Watch
1. The Queen's Gambit

2. Game of Thrones
3. Heartstopper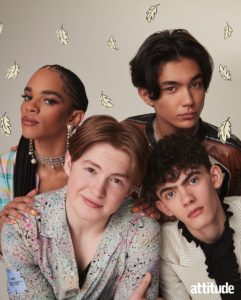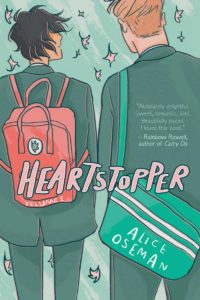 4. Death on the Nile
What are some of your favorite books to media adaptations? Drop down below some of your comfort movie and show recommendations!
I hope you enjoyed reading today's blog post. I really enjoyed doing this compilation of my favorite book adaptations as well as those I am excited to read/watch soon. Don't hesitate and leave a comment with your favorites too! Maybe we will all find new favorite movies or shows to watch 🙂 . If you liked this post, be sure to check out some of my latest blog posts like "What Makes a Book my Favorite," "Why Fantasy and Fiction," or "Best Found Family Books I've Read" 😀 .
Let me know your thoughts on this post and remember that any ideas you may have for future blog posts are more than welcome. Thank you, from the bottom of my heart, dear book lovers for following along my bookish journey and for staying here. I can't thank you enough for all your support and kind messages. Stay tuned for new content here on my blog and also on my Instagram account, I am always active there and my DMs are open for any suggestions or just to have a short chat about our favorite books and characters (@thebookssmuggler).
I hope you are all doing well and have a beautiful week ahead, book lovers. Please stay safe, take care and spread love today and always. Best of lucks in everything you do and happy reading!