-A.M. Aguilar
Best Found Family Books I've Read
Some of the most underrated & my favorite books with the found family trope and why you should get them asap 😉
When I was deciding what blog post to write this week I came upon some older suggestions and I decided to post all of them in my Instagram story and have you guys choose the one you wanted to read the most. Surprisingly, it was this title the one that had the most amount of votes. And that's how, my curious self, started to wonder why… Why are they so interested in found family book recommendations?
In case you haven't had much experience with the found family trope and are wondering "What even is this? How did you find a family?" Let me explain what we are all freaking out about here: the found family trope is by definition when a group of unrelated people form their own family and commit to one another as a family based on shared experiences and understanding of each other rather than the blood ties that would dictate a biological family.
If you think about it for a second, this trope is actually very common in TV Shows, graphic novels, and, of course, books. Found families occur when an author throws together a bunch of wildly different people who connect and give a new definition to what "family" fundamentally is.
When a book includes this trope we discover all the different types of conflicts, bonding moments, and overall growth completely unrelated characters are capable of as they form connections to others.
It's all about the arguments, the drama and fights, the speeches of betrayal and the heartbreaking scenes where it feels like the family is breaking apart. We watch them bond through surprising similarities, overcome struggles with attachment and deep love for one another that leads them to work together against all odds and become one; THAT'S WHAT YOU CALL A FOUND FAMILY. I love it <3
Image: The Raven Boys and Blue Sargent from The Raven Boys by Maggie Stiefvater
If you've been following me for a while, then you're probably aware that my favorite trope in books has always been found family and with good choice. I've read my fair count of books with this trope; on some it's executed perfectly and fill my heart with love, hope and warmth, and then we have other books where… well, the trope isn't executed as good 😉
Today, though, I will be sharing with you some of my most favorite found family books where we can see that family is more than blood and platonic love is as powerful as any other kind. (& yes, I've cried with every single one of them lol :D) I hope you will pick up at least one of these and read it immediately 😀
By the way, if you aren't following my Instagram account yet, go ahead and do that! @thebookssmuggler. We are more than 1.6K book lovers already and I couldn't be more grateful and happy to share this bookish experience with you dears <3 I'll love to talk about these books there :))
With nothing more to say, let's get started…
Top 5 Found Family Books
1. What I Carry by Jennifer Longo
I need to reread this book soon because I fell in love with the characters, the storyline and the themes from the first page. The best found family I've read for sure! I promise you it is so worth it <3
"What I Carry" is a powerful and heartwarming book that follows the story of Muir, a teen girl about to age out of the foster care system, and her last year at high school trying to remain in this house for the full year… one more year and she'll be free.
Muir has gone through some really tough moments but we see her grow and learn from every single one of them and inspire the reader a lot. It shares a very important message, especially when it comes to family and support. The characters are so unique and relatable and even if they all have different backgrounds they feel so familiar at the same time. It was beautiful!
Growing up in foster care, Muir has lived in many houses and therefore learned one thing: to Pack. Light. Carry only what fits in a suitcase: toothbrush, socks. Emotional attachment to friends? Foster families? Or a boyfriend? Nope! There's no room for any additional baggage. Muir has just one year left before she ages out of the system. One year before she's free. One year to avoid anything–or anyone–that could get in her way. Then she meets Francine. And Kira. And Sean. Here everything changes.
2. The Boy Who Steals Houses by C.G. Drews
C.G. Drews is the best author at writing heart-wrenching, loving and warm, found family books. This one follows the story of two broken boys and their search for a perfect home. Sam is only fifteen but he and his autistic older brother, Avery, have been abandoned by every relative he's ever known. Now Sam's trying to build a new life for them.
He survives by breaking into empty houses when their owners are away, until one day he's caught out when a family returns home. To his amazement this large, chaotic family takes him under their wing- each teenager assuming Sam is a friend of another sibling. Sam finds himself inextricably caught up in their life, and falling for the beautiful Moxie… but Sam has a secret, and his past is about to catch up with him.
I promise you this book is written magically, and you will love it from the start. The characters are easy to love and grow attached to, it will take you through a roller-coaster of emotions and you'll adore every second of it. Please check this one out 😀 and check out C.G. Drews' page too, it is beautiful: www.paperfury.com
3. City of Strife by Claudie Arseneault
Why, yes! Of course is this one again: IT IS A MASTERPIECE. I have included this book in previous recs and with due justice: this is one of the sweetest found family I've read and also an incredible fantasy world building and storyline. So you should just pick this one up already 😀
A hundred and thirty years have passed since Arathiel last set foot in his home city, and Isandor hasn't changed; though he had. His family is long dead, a magical trap has dulled his senses, and he returns seeking a sense of belonging now long lost. It's the uncommon trio who receive him and befriend him in The Shelter, who make him feel as if he has a purpose once again. Larryn, his dark elven friend Hasryan, and Cal the cheese-loving halfling.
It's until Hasryan is accused of Isandor's most infamous assassination of the last decade, that the little peace Arathiel has managed to find for himself is shattered. Hasryan is innocent… he thinks. In order to save him, Arathiel may have to shatter the shreds of home he'd managed to build for himself.
City of Strife is the first installment of the City of Spires trilogy, the sequel is out already and I really can't wait to get back to this world. I haven't stopped AND WON'T STOP recommending this book. Fans of complex storylines crisscrossing one another, elves and magic, strong friendships and a beautiful found family trope will find everything they need within these pages.
4. Loveless by Alice Oseman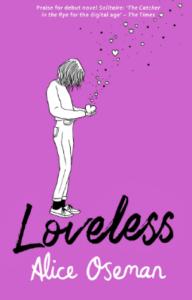 YES! IT IS MY ALL-TIME FAVORITE ONCE AGAIN. LOVELESS. If you follow me on Instagram (which you should, what are you waiting for?) then you've obviously seen me talk about this one nonstop and I've probably convinced a couple of you to read it already 😀 Alice Oseman has become my favorite author and her books no exception, I love every single one of them.
If you're looking for a warm and witty story of identity and self-acceptance, friendship and found family with a cast of diverse charters obsessed with theatre and movies, and the importance of trust and love; then search no more! Loveless is the perfect book for you. You will love every single character, I PROMISE. That's the magic of Oseman's books.
This one follows the story of Georgia, a young girl who has never been in love, never kissed anyone, never even had a crush; but as a romantic-comedies obsessed fan girl, she's sure she'll find her person one day. As she starts university with her best friends, Pip and Jason, in a whole new town far from home, Georgia's ready to find romance, and with her outgoing roommate on her side, the lovely Rooney, and a place in the Shakespeare Society, her 'teenage dream' is in sight.
Unfortunately, her romance plan breaks some bonds between them and Georgia ends up in her own comedy of errors questioning why love seems so easy for other people but not for her. Georgia is more uncertain about her feelings than ever. We follow the story of a character who learns the value of friendship and family, taking care of those next to you and building your own future too. I promise this book is so, SO worth it!
5. The Raven Boys by Maggie Stiefvater
Of course, I can't finish this post without mentioning my absolute favorite book series: The Raven Cycle. The storyline is very unique and getting to know the main character's backstory plus the other characters in the book, will definitely keep you hooked all the time. Maggie Stiefvater writes with confidence and emotion that you are transported to the places she describes; plus, she focuses a lot on the characters in a wonderful way that show us their true sides, weaknesses and strengths and how they come together and create this special bond between them, a found family :)). It's an amazingly well-written story.
You can't avoid not falling for all the characters and their interesting, charming personalities and friendship. Blue and her four boys definitely captivate the reader and I promise you that their interactions are so relatable and fun to read about, especially when they are meeting new and magical places: it will definitely get a chuckle out of you.
The Raven Boys is book 1 in the series and it follows the story of Blue Sargent. For as long as she can remember, Blue has been warned that she will cause her true love to die. She never thought this would be a problem, but now, as her life becomes caught up in the strange and sinister world of the Raven Boys, she's not so sure anymore.
Especially after standing next to her clairvoyant mother as the "soon-to-be dead" walk past on St. Mark's Eve, and for the first time ever seeing a boy emerge from the dark and speak directly to her. "There are only two reasons a non-seer would see a spirit on St. Mark's Eve, either you're his true love… or you killed him." I KNOW RIGHT. Please go read this one 😀
What is your opinion on found-family? Do you spot any favorites here?
Please let me know about YOUR favorite books with a found family trope! I adore these kinds of stories and I need more recs 🙂 Don't hesitate on sharing them down below!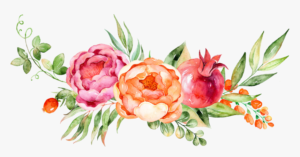 If you liked this post, be sure to check out some of my latest blog posts like "Villains I'd Join at Conquering the World," "How Did I Read 100 Books in 2020," or "Favorite Fictional Places I'd Love to Visit!" 😀 Please let me know your thoughts on this post and any ideas for other blog posts you'll love to see later on. Any and all feedback is welcomed!
I hope you enjoyed reading this post, book lovers. I've been waiting all week to write it and today my classes are finally over so now I have more time to focus on my blog :)) Expect new content this week and hopefully all of august <3
Also stay tuned on Instagram because I am always active there and my DMs are open for any suggestions or to just have a short chat 😀 I love talking to you guys, interacting and fangirling over our favorite books and series.
Thank you so much for your support and for sticking with me all this time, book lovers <3 It's been over a year since I've created this blog and this was definitely the best decision I could ever make. You guys make me happy and sharing recommendations, stories and experiences with you guys: make me happy!
I hope you are all well and have a beautiful weekend ahead. Please stay safe, take care and spread love today and always. Best of lucks in everything you do.