-A.M. Aguilar
Introducing Our Online Store and Bookstore: The Book Smuggler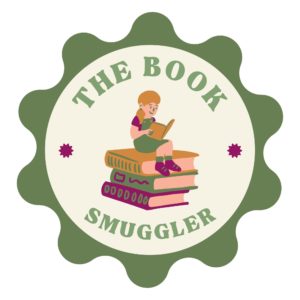 Dear Book Lovers,
I am thrilled to share some exciting news with you today 🙂 . After weeks of hard work and dedication, I am delighted to announce the launch of my brand new online shop, your ultimate destination for all things bookish AND, if you are from Honduras or Central America, we have also launched our online bookstore where you can order any book of your liking with us.
At The Book Smuggler, we understand the joy of curling up with a good book, getting lost in its pages, and discovering new worlds. My love for literature and books has inspired me to create a space where fellow Honduran bookworms can find unique and delightful books, graphic novels, poetry, and more literary products that aren't easily accesible in our region.
What sets our store apart is our dedication to the book community. We're not just another online bookstore; we're a community of book lovers, fostering connections and sharing our love for reading. For more information, find us at @contrabandistadelibros on Instagram!
And for my international book lovers, you can find diverse bookish products that celebrate the magic of reading with a carefully curated collection of designs at our online store. You'll discover an array of book-related goodies to enhance your reading experience and showcase your love for literature. From cozy reading nook essentials (like mugs for my coffee lovers 😉 ) to stylish bookish accessories, I've handpicked items that will bring joy to your reading rituals and allow you to express your bookish personality. I am committed to offering high-quality products that reflect the beauty and wonder of the written word.
I invite you to explore and discover the bookish delights that await you at our store in RedBubble (https://www.redbubble.com/people/thebooksmuggler/shop) or Etsy (https://www.etsy.com/shop/TheBookSmuggler). Join me as I embark on this new chapter and celebrate the magic of books together.
Happy reading, book lovers.
With love,
The Book Smuggler, aka Andy <3.