-A.M. Aguilar
Top 5 August 2020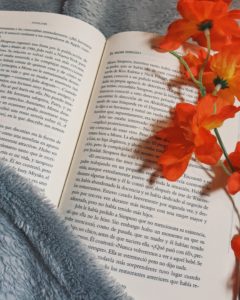 YA Fiction, Fantasy, High Fantasy and Biographies :0
August is over everyone! I feel like this month went by extremely fast. But August over means Fall is near and if you didn't know, this season, along with Winter, is my favorite! 😀 I hope with all my heart that everything worked out excellently for all of you! Feel free to tell me down below how did you spent your month.
This month vas a very productive one for me. It was full of exams because we finished the trimester at college but I also got a few weeks of vacation <3 I used this free time to catch up on the things I love to do: sit down and play the piano for a fewhours, indulge in some journaling/writing and took some nice pictures for my instagram (@thebookssmuggler) 🙂 I hope you guys have been spending time well and doing what you love. That's the key.
I want to thank all of you who stay up to date with my posts and have been following me through this journey. I don't have enough words to say how grateful I am; it means a lot. Thank you!
Sorry for not being active around here, I haven't posted any reviews lately but I'm preparing some for this next month. I hope you can look foward to that 😀 . And thanks for your patience!
On August, I had the privilege of reading 6 and a half amazing books! And by "a half," I mean that I'm in the middle of one today 😉 I want to share this incredible books with you and hopefully give you some interesting enough recommendations.
This month I finished the Six of Crows Duology, read one of my now considered favorite books ever, began new book series and enjoyed fun rom-coms! Let's get started with the highlights of the month, and hopefully you will be able to add some of these incredible books to your TBR pile too 🙂 .
If you want to, you can also check out my Top 5 July Reads here!
Top 5 August Reads
1. Crooked Kingdom by Leigh Bardugo
If you know me, or have been following my latest posts on Bookstagram, then you may be aware that Leigh Bardugo's books have captivated me 😀 . I have talked about the Grisha trilogy before and how astounding Bardugo's writing style and worldbuilding is.
This month I finished the Six of Crows Duology with its sequel, Crooked Kingdom. I absolutely loved and hated the ending at the sae time 😉 , definitely shed some tears too. Completely unexpected though, you never know what may happen when dwelling with the Dregs and mastermind, Kaz Brekker.
You can check out the review I wrote on Six of Crowsright here. Six of Crows follows the story of Kaz Brekker, best criminal in Ketterdam, and his mission for one of the most powerful men in Kerch. After the mission goes south, he must figure out how to save his close friends and his city from the men who stole everything from him.
I for sure recommend this duology if you're a fan of High Fantasy like me. I love the world Leigh Bardugo creates with her fascinating characters and charming storylines!
4.5/5
2. Into the Magic Shop by James D.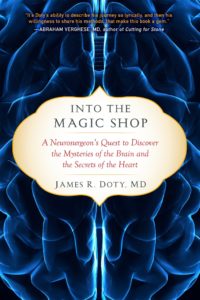 Just as the title says, this is "a Neurosurgeon's quest to Discover the mysteries of the Brain and the secrets of the heart."
James Doty, famous Neurosurgeon, now the director of the Center for Compassion and Altruism Research and Education (CCARE) at Stanford University, tells his personal story in a enthralling and heartwarming way.
Back then his life was at a dead end, until at twelve he wandered into a magic shop looking for a plastic thumb. Instead he met Ruth, a woman who taught him a series of exercises to ease his own suffering and manifest his greatest desires. Her final order was that he keep his heart open and teach these techniques to others. This is what James teaches and explains in a wonderful and captivating way.
Ruth gave him his first glimpse of the unique relationship between the brain and the heart. Part memoir, part science, part inspiration, and part practical instruction; this book shows us how we can fundamentally change our lives by first changing our brains and our hearts.
5/5
3. The Raven Boys by Maggie Stievfater
If you read my last post (check it out here if you haven't! ) then you may remember this book.
For as long as she can remember, Blue has been warned that she will cause her true love to die. She never thought this would be a problem, but now, as her life becomes caught up in the strange and sinister world of the Raven Boys, she's not so sure anymore.
Blue has a policy of staying away from Aglionby boys. They can only mean trouble. Blue Sargent stands next to her mother as the soon-to-be dead walk past them at the old church, every year. Blue herself never sees them, until this year, when a boy emerges from the dark and speaks directly to her. She soon founds out he is a Raven Boy named Gansey.
Blue is drawn to Gansey, in a way she can't entirely explain. He is on a quest that could bring danger to him and Blue's future; if she doesn't kill him first.
The storyline is very unique and getting to know the main character's backstory kept me hooked all the time. I can't wait to begin book two this month!
I was captured by the original plot since the start; definitely recommend this book to anyone who loves fiction and a very well written story ? . I will be doing a review of "The Raven Boys" very soon, so stay tuned!
4/5
4. Artemis Fowl by Eoin Colfer
This has to be one of the most entertaining books I've read. It kept me gripped all the time; as you know I love a Fantasy story very much 🙂 !
Twelve-year-old Artemis Fowl is a millionaire, a genius, and above all, a criminal mastermind. But even Artemis doesn't know what he's taken on when he kidnaps a fairy, of the LEPrecon Unit. These aren't the fairies of bedtime stories—they're dangerous.
The setting, the fantasy and science fiction mix, the humor and the mastermind main character make this book such an entertaining read. Eventhough it is categorized as a "children's book," the author made an incredible job with this storyilne. I can't wait to dwell more into the series.
Full of twists and surprises, this magical adventure will keep you hooked. You, for sure, won't regret reading this one!
3.5/5
5. The Friend Zone by Abby Jimenez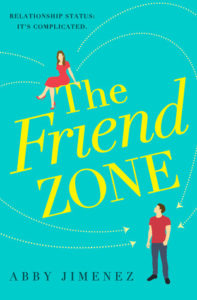 The Friend Zone is a romantic comedy (believe it or not I actually enjoy a good rom-com 😉 ) and the first one I read that dwells with so many topics but focuses on telling the reality of these situations. It is a book that will have you laughing one moment and grabbing for tissues the next as it tackles the realities of infertility and loss with wit, heart, and truth.
It follows the story of Kristen Petersen, a women who doesn't do drama, will fight to the death for her friends, and has no room in her life for guys who just don't get her. She's also keeping a big secret: facing a medically necessary procedure that will make it impossible for her to have children.
Planning her best friend's wedding is bittersweet for Kristen—especially when she meets the best man, Josh Copeland. Even her dog, Stuntman Mike, adores him. The only catch: Josh wants a big family someday. Kristen knows he'd be better off with someone else, but as their attraction grows, it's harder and harder to tell him so.
I could not stop reading since page one, it was a very engaging and interesting book. Like playing a movie in your head 😉 ! It did have me in tears so many times 🙁 , but it was worth it. Definitely recommend to romance lovers out there!
5/5
Hope you enjoy these books too and if you have read any of these feel free to tell me down below what you loved about them! Spread love always dear book lovers. And happy reading; I hope September goes amazing for all of you!
Did you spend August reading? Tell me how it went and share with me your favorite reads of the month!
OTHER BOOKS I READ