<a href="https://www.bloglovin.com/blog/20642937/?claim=vc2vvx78kv5″>Follow my blog with Bloglovin</a>
-A.M. Aguilar
Top 5 Books with the Best Opening Lines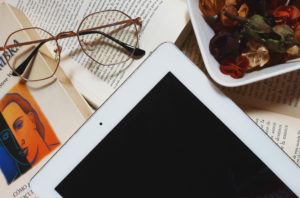 Astonishing and Awe-Stricking Lines
We all have different opinions when it comes to choosing a new book to read. Some people notice the gorgeous cover first and give it a shot. Others prefer reading the summary on the back cover of a book and deciding if it sounds interesting enough.
I usually choose books based on recommendations from friends or bookstagram. Thank you to all who follow me there too! We're over 1K book lovers already! I couldn't be more grateful! If you aren't following me yet, check out @thebookssmuggler and make sure to participate on the giveaway being held this week. It would mean a lot!
One of the other things I take into consideration when choosing a new book is an interesting synopsis; but with no doubt, a striking opening line in a book, will keep me reading 😉 .
Today I will share with you the top 5 opening lines in fiction books that I've found to be striking! Take into consideration, I've chosen all of these from the books I have read this and the past year; I bet there are plenty more, but this are the ones that struck me when I first read them, and left me intrigued to continue reading the book 😀 .
I want to give a big shoutout to all of these stunning authors too! These books are all incredible, and you should give them a try if you are a fan of fiction, fantasy or dystopian.
Let's get started…
Top 5 Best Opening Lines
1. The Raven Boys by Maggie Stiefvater. The Raven Cycle Book One.
"Blue Sargent had forgotten how many times she'd been told that she would kill her true love."
I loved this book. The storyline is very unique and getting to know the main character's backstory kept me hooked all the time. I will be doing a review of this book very soon, so stay tuned!
For as long as she can remember, Blue has been warned that she will cause her true love to die. She never thought this would be a problem, but now, as her life becomes caught up in the strange and sinister world of the Raven Boys, she's not so sure anymore.
Blue has a policy of staying away from Aglionby boys; known as Raven Boys. They can only mean trouble. Blue Sargent stands next to her mother as the soon-to-be dead walk past them at the old church, every year. Blue herself never sees them, until this year, when a boy emerges from the dark and speaks directly to her. She soon founds out he is a Raven Boy named Gansey.
Blue is drawn to Gansey, in a way she can't entirely explain. He is on a quest that could bring danger to him and Blue's future; if she doesn't kill him first.
This book is truly incredible, I was captured by the original plot since the start and that first line that gripped me too. I definitely recommend this book to anyone who loves fiction and a very well written story 😀 .
2. The Red Pyramid by Rick Riordan. The Kane Chronicles Book One.
"We only have a few hours, so listen carefully."
Oh my! This series got to be one of my favorites. This was one of the first trilogies I ever read and I wasn't dissapointed at all.
Read the next lines and tell me if you wouldn't continue reading: "If you're hearing this story, you're already in danger. Sadie and I might be your only chance."
Since his mother's death six years ago, Carter Kane has been traveling the globe with his father, the brilliant Egyptologist, Dr. Julius Kane. On Christmas Eve, Sadie and Carter are reunited with their father with a promise that he's going to "make things right." But all does not go according to plan: Carter and Sadie watch as Julius summons a mysterious figure, who quickly banishes their father and causes a fiery explosion.
Soon Carter and Sadie discover that the gods of Ancient Egypt are waking, and the worst of them has a frightening scheme. To save their father, they must embark on a dangerous journey that brings them ever closer to the truth about their family and its links to the House of Life.
"The Red Pyramid" is a thrilling story that connects perfectlythe present world, greek mythology and startling characters. If you still have never read a book by Rick Riordan, I'm here to tell you: "what are you waiting for?" 😉
3. Clockwork Angel by Cassandra Clare. The Infernal Devices Book One.
"The demon exploded in a shower of ichor and guts."
Of course, a book by the amazing Cassandra Clare. I personally think The Infernal Devices is one of her best works so far! Set in 1878, these books follow the story of the young girl Tessa Gray, who makes her way to London in search of her missing brother. After a turn of events, Tessa is drawn to the supernatural world of London and only with the help of the Shadowhunters she will be able to stop the darkness surging from the wicked side of London and stop the Clockwork War.
I seriously can't have enough of the Shadowhunters Universe. If you don't know who I'm talking about, Cassandra's books follow the adventures of the courageous Shadowhunters: humans blessed by the angel, who are trained to kill demons and other supernatural monsters; with the help of Downworlders every once in a while.
I so recommend this one, if you still haven't read a book from this incredible author! Chronologically, this is a great starter point in her books too. You can check out my review for this book, right here!
4. Shatter Me by Tahereh Mafi.
"I've been locked up for 264 days."
This is one of those books that keeps you hooked since page one. Just reading the first line makes you think "why?," and from there you can't stop reading. I wanted to know everything (maybe that's just me, being curious 😉 ) in the plot and understand Juliette's character better. "
Shatter me" is set in a dystopian world where everything is run by a group that has called themselves "The Reestablishment." They are an international movement that has staked claim on all of the inhabitable land left in the world. The story begins with Juliette telling us what her problem is: she hasn't been out of her cell and hasn't touched anyone in 264 days.
I flew reading "Shatter Me" and I truly enjoyed this book. It has a very original storyline and Tahereh's writing style is astounding. I definitely recommend this book to any dystopian and fiction lover. It will keep you reading every chapter! You can check out the review I made of this book right here.
5. The Lightning Thief by Rick Riordan. Percy Jackson and the Olympians.
"Look, I didn't want to be a half-blood."
This series brings back so many memories since it was one of the first saga I ever read. It will always hold a special place in my heart. Many of you have probably read these books too, "Percy Jackson and the Olympians." This first line will always be a classic for me!
Percy Jackson is a good kid, but he can't seem to focus on his schoolwork or control his temper. Percy could have sworn his pre-algebra teacher turned into a monster and tried to kill him; and when Percy's mom finds out, she knows it's time that he knew the truth about where he came from, and that he go to the one place he'll be safe.
Percy is sent to Camp Half Blood, a summer camp for demigods, where he learns that the father he never knew is Poseidon, God of the Sea. Soon a mystery unfolds and together with his friends, a satyr and the other the demigod daughter of Athena, Percy sets out on a quest across the United States to reach the gates of the Underworld and prevent a catastrophic war between the gods.
I hope you enjoyed this blog post and probably add some of these to yout TBR too! Thank you for staying here and following me through this blogging journey, dear book lovers.
Which are some of your favorite opening lines in books?
Let me know in the comments down below!