-A.M. Aguilar
Top 5 September 2020
High Fantasy, Fiction, Contemporary & Self Help
HELLOO EVERYONEE! I'm finally back 😀 . And I'm incredibly sorry that I haven't been active on my blog. I've missed writing and reviewing so much but college has just swarmed me with work and exams. I'm finally over with everything so I can't wait to get back to writing and talking to you guys 😉 .
Don't hesitate on letting me know in the comments how have your last few weeks been and what are you currently reading. My DMs on Instagram are always open too, if you ever want to rant or have a friend to talk to 😉 (@thebookssmuggler) .
I don't know about you but I feel like September went by extremely fast. Suddenly it was October, wow! And I know we're a few weeks into the month already, but I couldn't stop sharing these books with you. I read some very good books last month!
I hope with all my heart that everything worked out excellently for all of you! That you're safe, healthy and well. Never forget that your mental health is important, dear book lovers. As long as you're okay with yourself and have been spending time well, doing what you love, I'd say it is a success for the month.
On September, I had the privilege of reading 6 and a half amazing books! And by "a half," I mean that I was in the middle of one when the month ended 😉 I want to share these incredible books with you and hopefully give you some interesting enough recommendations.
This month I read two books from The Raven Cycle Series, read a contemporary that warmed my heart so much, some High Fantasy, and a self-help book that I hope everyone can read someday! Let's get started with the highlights of the month.
If you want to, you can also check out my Top 5 August Reads here!
Top 5 September Reads
1. Your Erroneous Zones by Wayne W. Dyer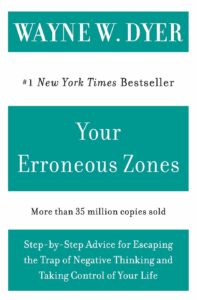 This book is magnificent. It is full of so many lessons, and positive attitudes we can start applying to our lives to achieve a positive and fulfilling lifestyle. "Your Erroneous Zones" is a practical guide to breaking free from al of those negative thoughts and bad habits that prevent us from enjoying life to the fullest.
Personally I fell in love with this book, in the sense that it showed me and taught me so many things that I will treasure for the rest of my life, and hope that I can put into practice too. It is full of many treasures, easily said. If you feel like you're plagued by guilt, worry or even find yourself falling into the same old self-destructive patterns, that you know you need to change but can't, then this book can help and guide you to approach life by knowing how to destroy those barriers to your happiness.
Dyer shows how you can take charge of yourself and manage how much you will let difficult times and people affect you, gain control over your own thoughts, feelings and reactions. From self-image problems to over-dependence on others, this book is a huge help. It gives gives you the tools you need. Truly recommend, and if you do read it please let me know. It would be amazing to see it helps others!
5/5
2. Imagine Me by Tahereh Mafi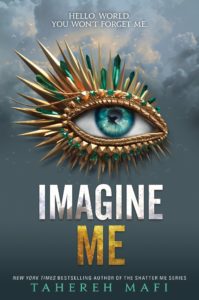 This book is the finale to the New York Times and USA Today bestselling "Shatter Me" series. If you'd like to check out my review on book one, "Shatter Me," you can check it out here!
I was expecting so much more since book four, and the last three were not my favorite of the series. But I still have to admit that Tahereh's writing style and dystopian world never failed to amaze and captivate me. I truly enjoy connecting with the characters and truly feeling their desespration, excitement or elation through the book.
I don't want to give spoilers for those who are planning on reading them, but I will say that after the events that occur on "Ignite Me," the story takes a huge point and gives this last book an incredible plot. Things have only become more complicated. Juliette and Warner struggle to understand the past that haunts them and start looking at an uncertain future.
The day of reckoning for the Reestablishment is coming. But she may not get to choose which side she fights on. Let me know if you've read this one!
3.5/5
3. From Blood and Ash by Jennifer Armentrout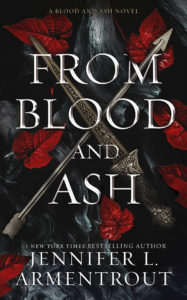 I read this book thanks to bookstagram recommendations. I saw it everywhere and everyone that read it mentioned how incredible it was and the huge cliffhanger it ended with.
Book Two, "A Kingdom of Flesh and Fire," actually came out last month and I was able to read it right away, so couldn't feel the cliffhanger too much 😉 . But I can confirm it leaves you speechless before book two.
A fallen kingdom is rising once more, and the evil and darkness that follows is determined to take back what they believe is theirs through violence and vengeance. "From Blood and Ash" follows the story of a Maiden chosen from birth to usher a new era. And Poppy's life has never been her own, always following the rules and believing all the tales about her past and family and of course waiting for the day of her Ascension.
She would rather be with the guards, fighting back the evil that took her family, than preparing to be found worthy by the gods. But the choice has never been hers and the entire kingdom's future rests on Poppy's shoulders.
And when Hawke, a golden-eyed guard honor bound to ensure her Ascension, enters her life, destiny and duty become tangled with desire and love. The line between what is forbidden and what is right becomes blurred.
I definitely recommend this one if you're a fan of High Fantasy but also want to warn you that there could be some triggers for violence, depression and matters like this. Probably not YA, but it was a very interesting and engaging story.
There are some aspects I didn't like much or could be better, many plot points are predictable, but not in a way that is disappointing, rather makes the reader feel clever for catching all of the hints along the way 😉 .
4/5
4 & 5. The Dream Thieves, Blue Lily, Lily Blue by Maggie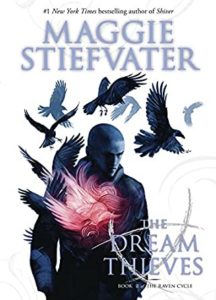 These last two books are books two and three from The Raven Cycle series. Again, I don't want to spoil, so no worries. I'm planning on writing a review for book one, "The Raven Boys," very soon so I can't wait to show you this masterpiece.
Please read this book if you can, you won't regret this mix of magic, fiction, fantasy and truth in the series 🙂 . You will not regret it and will enjoy the journey and adventures the boys and Blue take along the series.
In short words, the series follows the story of the raven boys and Blue. For as long as she can remember, Blue has been warned that she will cause her true love to die. She never thought this would be a problem until now that her life becomes caught up in the strange and sinister world of Gansey, Ronan, Noah and Adam.
They are on a quest that has leads them to find a dead Welsh King with the rules that have been lain, and by following the ley lines along Henrietta and around Cabeswater.
But Ronan, is falling more and more deeply into his dreams, and his dreams are intruding more into waking life and bringing things back.
Blue Sargent has found, for the first time in her life, friends she can trust, a group to which she can belong. Their problems have become hers, and her problems have become theirs. The thing with finding them, is how easily they can be lost. Friends can betray and mothers can disappear.
5/5
Thanks for reading my short monthly wrap-up, dear book lovers. I want to thank all of you who stay up to date with my posts here, and on Instagram, and have been following me through this blogging journey. I don't have enough words to say how grateful I am; it means a lot and motivates me to continue moving forward. Thank you!
Sorry for not being active, once again, but thanks for being patient and sticking around 😉 ! Hope you enjoy these books too and if you have read any of these, feel free to tell me down below what you loved about them! Spread love always dear book lovers. And happy reading; I hope October is going amazing for all of you!
Did you spend September reading? Tell me how it went and share with me your favorite reads of the month!
OTHER BOOKS I READ