-A.M. Aguilar
Review: The Alchemist by Paulo Cohelo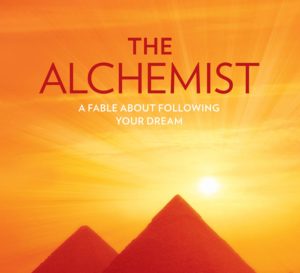 Enchanting, Inspiring and Fantastic Novel
The last few days I have been captured by Paulo Cohelo's books. As I mentioned in my monthly wrap for May's readings, I admired Cohelo's writing after reading"Veronika Decides to Die" and the incredible message I learned from it. So I figured I had to read Paulo Cohelo's worldwide best-selling novel "The Alchemist."
"It's the possibility of having a dream come true that makes life interesting."
I will never regret reading this book; it definitely is one of those books you can read as many times as you want, and you will always learn something valuable from it. I'm amazed by what a great novel this is; the simple but remarkable story about a shepherd boy who decides to follow his destiny towards his treasure. But the best part is the dazzling lessons shown in these pages.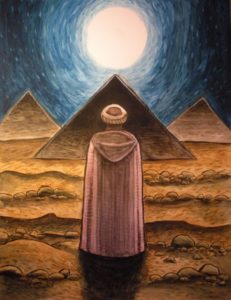 Paulo Coelho is a Brazilian lyricist and novelist, whose writing style has always captivated me due to the directness of his words followed by the powerful messages he transmits.
His books always carry interesting stories and tales that encircle fundamental lessons and values for life; love, courage, bravery, patience and the most special one, hope. There is always something new we can learn from every movie, book or song we encounter, and "The Alchemist" is no exception.
This book begins with the story of a shepherd boy named Santiago, who travels from his homeland to the Egyptian desert in search of his treasure, or his Personal Legend, near the Pyramids. Through the journey that Santiago has to undergo he encounters different people who guide him to the treasure he most desires.
"There is only one thing that makes a dream impossible to achieve: the fear of failure."
He meets a Gypsy woman, a man who calls himself King, and an alchemist; they all end up teaching him that his dreams are not just 'his' but part of the Soul of the Universe. All of these characters point Santiago in the direction where he will find his treasure, but it actually is a journey to find a treasure within. I admire so much the way Paulo Cohelo teaches us one of the biggest lessons for our lives through the simple story of this boy.
"And, when you want something, all the universe conspires in helping you to achieve it."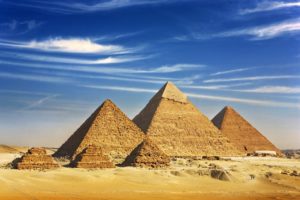 We are able to learn that in order to achieve our heart's wildest and fiercest dreams, we need to be patient and faithful. You will get there one day and achieve what you most desire, but along the way, like Santiago, we will learn the importance of listening to our heart and the real meaning behind the journey. Because the valuable thing we receive is not in the treasure itself, but in the journey to get to the treasure.
Upon arriving in Africa, it becomes apparent to Santiago, that things aren't achieved easily. He learns what the real treasures in life are after he encounters love and is tried in bravery and faith in his journey to the Pyramids.
This dazzling and powerful story is life changing. Anyone can learn something treasurable after reading "The Alchemist," and we are reminded of the of love and hope to fight for what are heart wants the most. I recommend this book to everyone, no matter the genres you usally read, you will always be fascinated by this marvellous story.
Have you read The Alchemist? Tell me down below what are your thoughts about this book!
"This story, is about an Andalusian shepherd boy named Santiago who travels from his homeland in Spain to the Egyptian desert in search of a treasure buried near the Pyramids.

Along the way he meets a Gypsy woman, a man who calls himself king, and an alchemist, all of whom point Santiago in the direction of his quest. No one knows what the treasure is, or if Santiago will be able to surmount the obstacles in his path.

But what starts out as a journey to find worldly goods turns into a discovery of the treasure found within. Lush, evocative, and deeply humane, the story of Santiago is an eternal testament to the transforming power of our dreams and the importance of listening to our hearts."