-A.M. Aguilar
Top 5 Sept & Oct 2021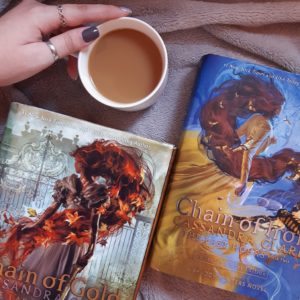 Historical Fiction, Science Fiction, Fantasy & YA Contemporary
College has had me very busy the past two months as you may have noticed because this post is here a bit late, but it is here nonetheless ;). Today we will discuss a few of my favorite reads from this second-to-last trimester of the year, which are all varied book genres too, and chat a bit about your top reads of the month too.
We're midway through November already, WOW! This year is flying by so fast I can't believe it. I imagine that finals assignments, presentations and exam weeks are closer than ever for many of you who are students, so I truly wish you best of lucks, hope everything will turn out well and remember I'm cheering for you all the way :D. Please don't overwork yourself and take a break whenever you need it <3
As you know, I always try to stay active in my Instagram account despite any busy schedules so head over there once you finish reading this post and let's interact there; I always answer to any replies, comments and DMs! Always happy to gush over our favorite reads and books. Check out @thebookssmuggler and stay tuned for new posts :).
With nothing more to add, let's get on with the post. During the past two months I read around 9 books in total and today I'll be sharing my top 5 favorite with you! I bet you'll be intrigued by the end of this post :D. I read two books by one of my favorite authors, a science fiction novel, a middle grade book and a super fun and enthralling contemporary book. I hope at least one of these will catch your attention and you will add them to your Year End-TBR list.
PS: Reminder that if you didn't spend the past month reading, that's TOTALLY okay too. Reading shouldn't be a task so never pressure yourself to read a certain amount of books but enjoy yourself and make it fun. Always make yourself a priority and dedicate time to all the things you love :D.
If you want to, you can also check out my Top 5 August Reads !
Now, let's get started…
Top 5 Sept & Oct Reads
1. Daisy Jones & The Six by Taylor Jenkins Reid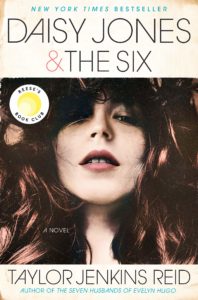 I'm a certified, #1 fan of Ms. Taylor Jenkins Reid and this one takes the spot as one of my favorite books by her. She has a way with writing that will keep you reading for hours nonstop. I swear her writing is SO addictive! This book is a gripping novel about the astonishing rise of an iconic 1970s rock group and their beautiful lead singer, revealing the mystery behind their infamous break up.
The book is written in a very unique way, a documentary-of-sorts style; very original and gripping; I promise. So, everyone knows Daisy Jones & The Six, but nobody knows the real reason why they split at the absolute height of their popularity…until now when they are about to share the truths and mysteries behind their fame, relationships, addictions and betrayals.
Daisy is a girl in L.A. in the late sixties, sneaking into clubs, sleeping with rock stars, and dreaming of singing at the famous bars and restaurants. The sex and drugs are thrilling, but it's the rock and roll she loves most. By the time she's twenty, her voice is getting noticed, and she has the kind of heedless beauty that makes people do crazy things. Another band getting noticed is The Six, led by the brooding Billy Dunne. Daisy and Billy cross paths when a producer realizes the key to supercharged success is to put the two together. What happens next will become the stuff of legend 😀
5/5
2. Tarnished Are the Stars by Rosiee Thor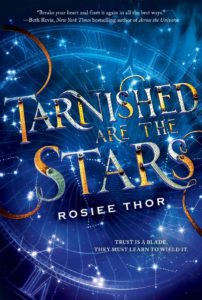 For those who are fans of science fiction, this book is the perfect choice for you! Full of technology wars, political imbalances, a raging epidemic in town and a forced alliance between rivals and traitors; Tarnished Are the Stars has it EVERTHING! Rosiee Thor is an incredible author and her characters are perfectly written and truly relatable at times; you won't regret picking this one up :).
There's a secret that beats inside Anna Thatcher's chest: an illegal clockwork heart. Anna works cog by cog, under the alias "The Technician," to supply black market medical technology to the sick and injured, against the Commissioner's tyrannical laws. Nathaniel Fremont, the Commissioner's son, has never had to fear the law. Determined to earn his father's respect, Nathaniel sets out to capture the Technician.
But the more he learns about the outlaw, the more he questions whether his father's elusive affection is worth chasing at all and if everything he's learned so far is truly the reality of the people in town… Their game of cat and mouse takes an abrupt turn when Eliza, a skilled assassin and spy, arrives. Her mission is to learn the Commissioner's secrets at any cost, even if it means betraying her own heart. A truly captivating story set in a dystopian world. So good!
4/5
3. Every Heart a Doorway by Seanan McGuire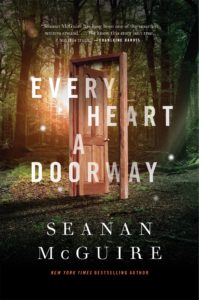 Welcome to Eleanor West's Home for Wayward Children. A place where children who have disappeared under the right conditions; slipping through the shadows under a bed or at the back of a wardrobe, tumbling down rabbit holes and into old wells, and emerging somewhere else; are taken when they have come back. Magical lands have little need for used-up miracle children so when they're thrown back, Eleanor brings them home.
Nancy tumbled once, but now she's back. The things she's experienced… they change a person. The children under Miss West's care understand all too well. And each of them is seeking a way back to their own fantasy world. But Nancy's arrival marks a change at the Home. There's a darkness just around each corner, and when tragedy strikes, it's up to Nancy and her new-found schoolmates to get to the heart of the matter; no matter the cost.
This middle grade book is a truly fantastical story full of the necessary amounts of creppy horror, fantasy and a found family trope. If you're interested in a short, easy and enthralling fictional read then this should be your next book in line ;).
5/5
4. Malibu Rising by Taylor Jenkins Reid
Also by my favorite author, Taylor Jenkins Reid, this book is worth it! We follow the story of the four Riva siblings who every year throw an epic party to celebrate the end of the summer. But over the course of this twenty-four hours, their lives will change forever. The story is told in past and present point of views: the past telling the story of their parents and specifically their father; the rich, famous singer Mick Riva, and the present well the four siblings.
Everyone wants to be around the famous Rivas: Nina, the talented surfer and supermodel; brothers Jay and Hud, one a championship surfer, the other a renowned photographer; and their adored baby sister, Kit. Together, the siblings are a source of fascination in Malibu and the world as the offspring of the legendary singer, Mick Riva. The only person not looking forward to the party of the year is Nina herself, who never wanted to be the center of attention, and who has also just been very publicly abandoned by her pro tennis player husband.
By midnight the party will be completely out of control. By morning, the Riva mansion will have gone up in flames. But before that first spark in the early hours before dawn, the alcohol will flow, the music will play, and the loves and secrets that shaped this family's generations will all come bubbling to the surface. A super entertaining, jaw-dropping and intriguing storyline to follow!
4.5/5
5. Not my Problem by Ciara Smyth
And to top it all off, this month I read a fun YA Contemporary story by Ciara Smyth; I had read her debut novel last year and really enjoyed so I had high expectations for this one. And I was not disappointed because I definitely enjoyed "Not My Problem!" If you're interested in a story that deals with themes like mental health awareness, toxic friendships, promises, rivals-to-lovers and betrayals, then this should be your next choice.
We follow Aideen's story; she has plenty of problems she can't fix: her best (and only) friend is pulling away, her mother's drinking problem is a constant concern, she's even running out of excuses so she can skip PE this semester. But when Aideen stumbles on her nemesis, Meabh Kowalski, in the midst of a full-blown meltdown, she sees a problem that seems refreshingly easy to solve. Meabh is desperate to escape her crushing pile of extracurricular and Aideen volunteers to help.
But when another student learns about their little scheme and brings Aideen another "client" who needs her "help," it kicks off a semester of traded favors, ill-advised hijinks, and unexpected chances. Fixing other people's problems won't fix her own, her life is a disaster on its own, but this might be the push she needs to start.
4/5
I promise you that these books are all AMAZING, and I definitely recommend them so please check them out if you have a chance 😀 . And if you ever decide to pick up any of these, please let me know! I always enjoy talking about the books we have in common and fangirling together for a while. Hope you enjoyed this wrap up (though it came a bit late HAHA) and that I've made your TBR significantly larger too 😉 . Every time one of you says you've read a book I recommended, MY PURPOSE IS FULFILLED!
I'm always open to receive book recs too so please don't hesitate on dropping your favorite reads of the month down below ;). Also if you've read any of these, let me know in the comments down below too & let's chat about it! Thank you to all of you who stay up to date with my posts & have been following me through this journey, I couldn't be more grateful with you all.
Please stay safe, take care and spread love always dear book lovers! So glad to be part of the book lovers community. Wishing you all the best during this week ahead. PS: Check out the other books I've added down below because I promise you they are all worth it too <3
Happy reading book lovers!
Did you spend the last two months reading? Tell me how it went down below in the comments & which were your favorite reads of the months!
OTHER BOOKS I READ