-A.M Aguilar
Books that will get you out of a Reading Slump…
Fantasy & Fiction Version
A reader's worst nightmare. The moment we all fear to live, but one that we will probably experience at some point in life. The dreaded 'reading slump.' Of course, there's a chance that some of you have never heard the term and may be asking, "what even IS a reading slump and why will a specific book get me out of it?" Well, today we will be discussing it…
According to the very famous Urban Dictionary (don't blame though, the Oxford Institute and Merriam Webster don't have the term yet 😀 ), a reading slump is defined as "not being able to pick up a book and read because you can't, you just can't read." If you think about it, this may have happened to you already. When you really want to read and just, can't; no book makes it for you and you don't read for weeks or even months. Well, that's the fearful "reading slump."
I've had my fair counts of reading slumps. They usually happen after I finish a very long book (around 700-800 pages lol) or a book series; say I read 4 books, from the same author, in a row: a reading slump arrives. BUT! I've been able to fight them back, by picking up some wisely chosen books and IT WORKS. Captivating, fast paced and exciting stories. Today I bring you my top 4 recommendation of books that WILL get you out of a reading slump.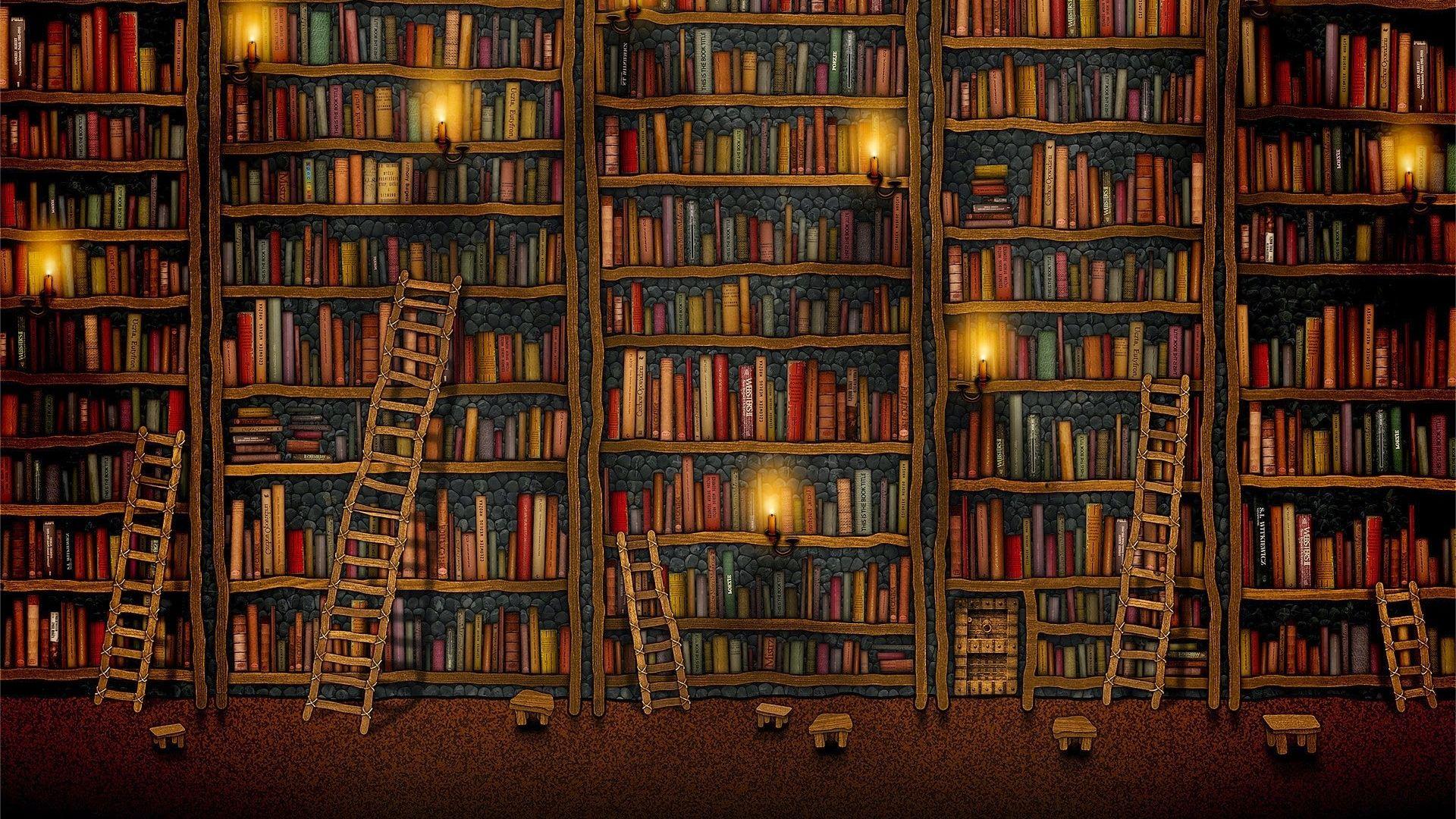 You may be wondering why I included the "Fantasy & Fiction Version" subtitle; well, as you may know, these are my favorite book genres and today's recommendations of books are specifically from these genres. I'll be doing a "YA Contemporary Version" of books that get you out of a reading slump too, so stay tuned for those. 😉
Now back to the post. I can't recommend all the books I want people to read or this post would be huge; but today I'm sharing with you my top 4 choices and I hope you will like them & probably add some of these to your TBR. Or pick them up right away if you're currently going through a reading slump and need a solution ASAP. If you've read fantasy or fiction books that have gotten you out of your own slumps, don't hesitate on commenting about them and let's chat!
With nothing more to say let's get started…
Top 4 Books that will get you out of a Reading Slump…
1. The Seven Husbands of Evelyn Hugo by Taylor Jenkins Reid
You know how much I ADORED this one and it had to be recommendation #1. The perfect choice if you want a captivating story that will keep you glued and thrilled page, after page. I swear that Taylor Jenkins's writing is addictive, what does she put on this honestly xD. And with due accord because this book is WORTH IT.
Aging and secretive, Hollywood movie icon: Evelyn Hugo, is finally ready to tell the truth about her glamorous and scandalous life. From making her way to Los Angeles in the 1950s to her decision to leave show business in the '80s, and, of course, the seven husbands along the way. Evelyn unspools a tale of ruthless ambition, unexpected friendship, and a great forbidden love; but when she chooses an unknown magazine reporter, Monique Grant, for the job, no one is more astounded than Monique herself. Why her? Why now?
Summoned to Evelyn's luxurious apartment, Monique listens in fascination as the actress tells her story. But as Evelyn's story nears its conclusion, it becomes clear that her life intersects with Monique's own in tragic, irreversible ways… PLEASE READ THIS BOOK. If you're in a reading sump I promise you, this one will work like magic. 🙂
2. The Gilded Wolves by Roshani Chokshi
One of my favorite reads of the year! This gripping, fantasy & historically fictional story set in 1889, will have you staying up late at night to follow every single move in this race-against-time, adventure. A fast paced, enthralling and promising found family novel. Guaranteed to get you through your slump. 😉
When the elite Order of Babel coerces him to help them on a mission, Séverin is offered a treasure that he never imagined. To hunt down the ancient artifact the Order seeks, Séverin calls upon a band of unlikely experts: an engineer with a debt to pay, a historian banished from his home, a dancer with a sinister past & and a brother in arms if not blood.
Together, they will explore the dark, glittering heart of Paris in search of a highly valuable treasure. Though what they find might change the course of history forever… if they can stay alive to bring it back. Tell me you don't want to read it already! IT IS A MASTERPIECE. You've got to read it asap.
3. These Violent Delights by Chloe Gong
BEST DEBUT OF ALL TIME. I said what I said. Chloe Gong is one of the most talented authors, I swear. The story is well-developed and the Shanghai setting lends itself well to the gang warfare and treacherous family relations of the classic tale of Romeo & Juliet… its INCREDIBLE, I swear. But also the perfect choice if you want to get yourself out a reading slump with an addictive fantasy book. 😀
Let's set the scene, the year is 1926, and the streets of Shanghai hums with mafias exchanges, forbidden lovers, incontrollable traitors, and debauchery. A blood feud between two gangs runs the streets red, and at the heart of it all is Juliette Cai, (aka my favorite), who has returned to assume her role as the proud heir of the Scarlet Gang. Their only rivals in power are the White Flowers, who have fought the Scarlets for generations. And behind every move is their heir, Roma Montagov, Juliette's first love…and first betrayal.
One by one, gangsters from both sides start to show signs of instability culminating in clawing their own throats out. A contagion, a madness of a monster in the shadows. As the deaths stack up, Juliette and Roma must set their grudges aside and work together to stop this mayhem or there will be no city left for either to rule. PS: I literally can't contain my excitement for the sequel drops November 16!!
4. Stalking Jack the Ripper by Kerri Maniscalco
To finish this post with a golden recommendation; the best historical fiction I've ever read: Stalking Jack the Ripper. This book is EVERYTHING: the right amount of creepy horror, murder mysteries, academic rivals to lovers, forensic science & all the plot twists and turns you won't ever expect. I will never shut up about it. 🙂 I promise you, this book is the BEST CHOICE to read if you're stuck with reading.
Seventeen-year-old Audrey Rose Wadsworth (my all-time favorite female character 😉 ) was born a lord's daughter with a life of wealth and privilege stretched out before her. But between the social teas and silk dress fittings, she leads a forbidden secret life: against her father's wishes and society's expectations, Audrey often slips away to her uncle's laboratory to study the gruesome practice of forensic medicine.
When her work on a case of savagely killed corpses drags her into the investigation of a serial murderer, Audrey's search for answers will bring her close to her own sheltered world. Plus, the charming characters introduced, the settings, vivid descriptions, sinister period photos, and unpredictable plot twists; this book will keep you hooked and stunned. I swear you'll enjoy every single chapter of this one!
I hope you guys enjoyed reading this post as much as I did writing it. 😀 I swear I'm using all the willpower I have to stop myself from rereading all of these books right now HAHA. Don't hesitate on leaving your comment if you've read any of these or if you want to read any of them now. I hope you make the wise choice and can work yourself out of that reading slump. 😉
I know I've been less active the past few months but second year of college does that to you so I hope you understand and always stay tuned for new posts. I hope to write part 2 of this one before the year ends. 🙂 Don't forget I'm always active on my Instagram page and love to interact with y'all, so head over there and click the follow button, ( @thebookssmuggler ), we're very close to 1.7K book lovers and I couldn't be more grateful 😀 .
Thank you for staying here and following me through this blogging journey. I couldn't be more grateful to have a space to share I have to say about the books I enjoy and have fellow bookworms read the books I recommend. My heart is full! I hope you are all safe and healthy, wish you a happy Friday and weekend <3. Spread love always.
Which are some books that have helped YOU get out of a reading slump? Let me know in the comments below!