-A.M. Aguilar
Favorite Books I Read in 2021
This past year, I had the chance of reading many wonderful books: from high fantasy stories, to contemporary and mystery thrillers. A wide range of genres and writing styles. I was able to reach my goal of reading 80 books during 2021 and choosing 5! JUST 5 books for this post… has been a challenge 😉 .
I think that this past year was a great one for me, reading-wise, because I was not pressuring myself to read certain books just to reach a goal or had a set reading goal for each month and stressed myself over it; I decided I was just going to read books I was genuinely interested in reading and that's what I did. I read whenever I wanted and when time was available and it ended up being a surprisingly amazing reading year. Discovered some incredible novels too!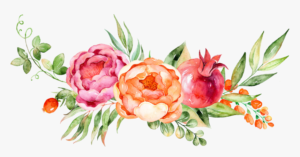 I narrowed it down for today's post and I am excited to share with you my top 5 favorite reads of 2021. I highly recommend each of them, obviously; but I also hope to inspire you to discover new stories that you truly are interested in reading; you don't have to read all the popular books out there, just the ones that truly catch your eye 🙂 . Hopefully you'll be interested in picking up more than one of these because, I promise, they are all marvelous and remarkable reads.
If you want to, you can also check out my most recent post: Books that will get you out of a reading slump!
Now, let's get started…
Top 5 Books I Read in 2021
1. The Seven Husbands of Evelyn Hugo by Taylor Jenkins Reid
Of course, it had to be The Seven Husbands of EH, as my #1 choice. This novel has taken a spot in my favorites because of the original and captivating writing, the progress and development of our main character, and all the lessons this one taught me <3. Taylor Reid made such a good job with this book; I swear you feel like the characters are real (I literally googled Evelyn Hugo's biography just to realize she's a fictional character!).
If you've had this one in your TBR this is your sign to READ THIS BOOK. Hollywood movie icon: Evelyn Hugo, is finally ready to tell the truth about her glamorous and scandalous life. From making her way to Los Angeles in the 1950s to her decision to leave show business in the '80s, and, of course, the seven husbands along the way.
Evelyn unspools a tale of ambition, dedication and secrecy; but when she chooses an unknown magazine reporter, Monique Grant, for the job, no one is more astounded than Monique herself. Why her and why now…? But as Evelyn's story nears its conclusion, it becomes clear that her life intersects with Monique's own in tragic, irreversible ways. It is a masterpiece, period. You will truly enjoy it, I promise.
5/5
2. These Violent Delights by Chloe Gong
I swear this duology has become my favorite fantasy of the moment. I loved the characters, the storyline, the twists and turns, and of course the incredible finale (Our Violent Ends) was just perfect 😀 . I truly enjoyed reading these books last year and I have to recommend them to everyone now so here it goes! Chloe Gong is one of the most talented authors out there, I swear. At a young age, she made her incredible debut with These Violet Delights and didn't disappoint.
The story is well-developed and the Shanghai setting lends itself well to the gang warfare and treacherous family relations to the classic tale of Romeo & Juliet re-telling. Is 1926, and the streets of Shanghai hums with mafias exchanges, forbidden lovers, incontrollable traitors, and debauchery. A blood feud between two gangs runs the streets red, and at the heart of each are Juliette and Roma; the heirs to the imperial gangs.
Suddenly, gangsters from both sides start to show signs of madness, culminating in clawing their own throats out. As the deaths stack up, Juliette and Roma must set their grudges aside and work together to stop this mayhem or there will be no city left for either of them to rule… AAAA, just thinking about this novel makes me so happy. It is an INCREDIBLE book and I won't ever shut up about it. Do yourself a favor and read this one!
5/5
3. Ninth House by Leigh Bardugo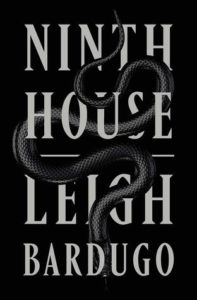 Ninth house follows the story of Galaxy "Alex" Stern. The most unlikely member of Yale's freshman class but she's here and she has an important job to fulfill here… Raised in Los Angeles by a hippie mom, Alex dropped out of school early and was thrown into a world of shady drug dealing, dead-end jobs, and much, MUCH worse. By age twenty, in fact, she is the sole survivor of an unsolved multiple homicide.
At her hospital bed, Alex is offered a second chance: to attend one of the most elite universities on a full ride. Alex arrives in New Haven tasked by her mysterious benefactors with monitoring the activities of Yale's secret societies; but, their occult activities are revealed to be more sinister and more extraordinary than any paranoid imagination might conceive.
I was so enthralled by this urban fantasy storyline and all the secrets laying in the flashbacks and recounts Alex narrated; I was obsessed with everything. Leigh Bardugo outdid herself with this novel. Plus, it will give you all of the chills, creeps and mind-blowing revelations; it's awesome. Definitely recommend (though also, strongly advice to check out the trigger warnings beforehand)!
4/5
4. The Invisible Life of Addie LaRue by V.E. Schwab
I read this book in a span of 3 days solely because I couldn't stay up one night finishing it (coughs *exams week* cough) but, if I could, I would have because it is SO addictive. I couldn't stop reading. Not only is it written so magically and lyrically that you feel so intrigued with Addie's story; but, the storyline itself is very original, intriguing, inspiring and emotional. BEST BOOK I'VE READ!
This one has also been super hyped up everywhere: BookTok, Bookstagram, BookTube; and with due right because it is a masterpiece. I promise you. V.E. Schwab just never disappoints. It's not only a book but a recollection of memories, wishes, desires, passions, adventures and ultimately, promises. France, 1714. In a moment of desperation and longing, a young woman makes a bargain to be able to live forever and be free; which is why she's cursed to be forgotten by everyone she meets during a life of immortality.
We begin following the narration of the extraordinary life of Addie LaRue; more than 300 years and she's still marveling at little things that keep her going: adventures cross continents, discovering art and music, history, love and more. But everything changes when one day, Addie stumbles across a young man in a hidden bookstore who remembers her name… which shouldn't be possible. I swear it is going to play with all your emotions and forever remain in your heart; a 10/10. No doubt.
5/5
5. Radio Silence by Alice Oseman
Alice Oseman has become my new favorite author and I am making it everyone's problem, indeed 😉 . Radio Silence is partly the reason why. Oseman's books always follow specific themes and the ones discussed in Radio Silence where truly inspiring, meaningful and worthwhile for me. I think everyone should read this book, honestly. This is a coming of age story, teenagers moving from high school to college into a wide world and whirlwind of events and emotions. I wish I had read it earlier in life too…
This book follows themes of identity, existential crisis over the future and university, mental health, the freedom to choose and speak our truths, and diversity. Radio Silence is the story of Frances, who has been a study machine with one goal all her life; nothing will stand in her way; not friends, not a guilty secret, not even the person she is on the inside. Then Frances meets Aled, and for the first time she's unafraid to be herself. Aled, a boy who longs to be himself and who lets his creativity flow through a story of his own. Frances and Aled meet in the right moment and begin an incredible friendship while supporting each other through their own battles.
When the fragile trust between them is broken, Frances is caught between who she was and who she longs to be. Now Frances knows that she has to confront her past, and to confess why Cary has disappeared… it is so melancholical to remember this story, aww 🙁 ; I shall reread it this year to heal again HAHAHA. It is truly a heartwarming and special story. Fast-paced, emotional and important read with incredible messages and stories. I am giving it a 4 only because it made me cry so much and threw me down a roller coaster of emotions that I didn't want to finish it, lol. Wish it didn't end that quickly <3
4/5
Hope you liked this post, I was very excited to share with you my favorite reads of the year and I can't wait to hear from you guys and YOUR favorites. Tell me everything about it. Don't hesitate on commenting and chatting with me down below.
I hope you are all staying safe and sound, taking care, and have a great start to the week. I genuinely enjoy writing these posts and screaming about my favorite books with you all; so THANK YOU book lovers, from the bottom of my heart for staying tuned and always following my blog. I appreciated. 2021 was a good year to spent next to you. Wishing you all a lovely February! Spread love always and happy reading.
Comment down below which where your top reads of 2021. Are any of your favorites in this list or have you read any of these already? Let me know too!
HONORABLE MENTIONS