-A.M. Aguilar
Top 5 December 2021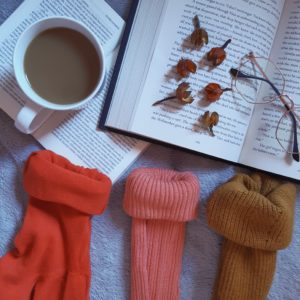 Science Fiction, Historical Fantasy, Thriller Mystery, Fantasy & Fiction
HAPPY NEW YEAR BOOK LOVERS! It is 2022, I'm back from my 4 week-long trip, and I'm ready to tell you about all the books I read last month. I hope you spent the holidays nicely and have started the year well. Wishing you all happiness and good luck for the new year 🙂 .
January is ending soon and I didn't want to leave you without a wrap-up for December so today I'm here with it! I know it's been a while but I've been on a break so thank you, very much, for your patience and understanding. I HAVE been active on my Instagram account, though (@thebookssmuggler), and I shared with you the pictures of my visit to the bookstore so I hope you'll check those out and show them so love 😉
By the way, we are 1.75K book lovers already?!? OMG. I cannot believe it. 1,750 people found my page, stayed there through all my stories, posts and content, and finally decided that they enjoyed it enough to click the follow button? I am speechless and forever grateful 🙂 . You have no idea how happy blogging and sharing bookish content with you all, has made me. Thank youu for becoming part of my journey and staying here. You are all the best, book lovers!
Enough sappiness, HAHA 😉 . Today we are discussing my top reads of December (I read 5 books and I can absolutely say they are all favorites now). Friendly reminder that quality over quantity is important when reading. It doesn't matter if you read 2 or 6 books this month, as long as you enjoyed the stories you read, that's what matters; that you had an enjoyable time reading them 😀
Now back to the post: we will be discussing books that range from historical fantasy to dystopian and science fiction novels. Hopefully you'll be interested in picking up more than one of these because, I promise, they are all incredible and magical reads. It's a good time to add them to your February TBR 😉
If you want to, you can also check out my Top 4 Nov Reads !
Now, let's get started…
Top 5 Dec Reads
1. Iron Widow by Xiran Jay Zhao
Inspired on Chinese history and science fiction/dystopian themes, this novel follows the story of 18-year-old Zetian, who offers herself as a concubine plot to assassinate the male pilot responsible for her sister's death. The boys of Huxia dream of being paired with girls to pilot the giant transforming robots, the Chrysalises. Of course, to them it doesn't matter that the girls chosen, often die from the mental strain it takes to control one of these.
Zetian is then paired with the strongest and most controversial male pilot, Li Shmin; but, now that Zetian has learned how the system works, she will miss no opportunity to leverage their combined strength to survive attempt, after attempt on her life, until she can stop more girls from being sacrificed. With feminist, powerful and empowering themes, "Iron Widow" is the perfect choice to read if you're a fan of dystopian and action-paced novels.
4/5
2. She Who Became the Sun by Shelley Parker-Chan
This one takes a spot next to my all-time favorites and I can't even begin to explain how excited I am for the sequel 🙂 . A historical fantasy novel that follows the story of a girl destined to nothingness but who refuses to be nothing…
Its 1345. China lies under harsh Mongol rule. The Zhu family's eight-born son, Zhu Chongba, is given a fate of greatness; while the second-born daughter is doomed to failure and disdain. When a bandit attack destroys their home, it is Zhu Chongba who dies and the girl who can escape. The girl uses her brother's destiny to enter a monastery as a young male novice, where she will server duty as a monk.
After the sanctuary is destroyed by the Mongols attack, her desire to survive propels her forward every step of the way. Zhu is lead to become part of the Red Turbans army, where her fate will be tested. Whatever happens from here on, she is not abandoning her path to greatness. With a very lyrical and poetic writing style, this novel will captivate you from the beginning. I promise you it is SO worth it!
5/5
3. If We Were Villains by M.L. Rio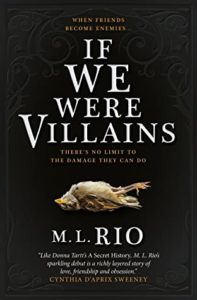 I, as a devoted dark academia follower, had to read this one at some point, so I decided to pick it up last month. I would label it as a suspenseful, thrilling novel with a dash of murder mystery. I did like it and I would recommend to anyone interested in this kind of genre!
Our main character, Oliver Marks, has just served ten years in prison for a murder he may or may not have committed. On the day he's released, Detective Colborne is retiring, but before calling out, he wants to know what really happened a decade ago in the halls of Dellecher Academy; and Oliver is ready to tell the truth.
"If We Were Villains" follows the story of seven young actors studying Shakespeare at an elite arts school. Oliver and his friends play the same roles onstage and off: hero, villain, tyrant, temptress, ingénue and extra. But when, on their final year, the casting changes, the plays spill dangerously over onto life. On the second day of opening night, one of the members is found dead. Now it all depends on how long the rest of the students can keep the "innocent" facade and see if they'll last the term… very exciting I promise 😀
4/5
4. The Invisible Life of Addie LaRue by V.E. Schwab
BEST BOOK I'VE READ (I know I say this about all the books I love but trust me with this one 😉 ). This one has been super hyped everywhere: BookTok, Bookstagram, BookTube; and with due right because it is a masterpiece! V.E. Schwab just never disappoints, I love their writing <3 .
Addie LaRue is a young girl with a timeless heart and a wish for eternity. I promise you, this is a story you will never forget. It's not just a book but a recollection of memories, wishes, desires, passions, adventures and ultimately, promises. France, 1714. In a moment of desperation and longing, a young woman makes a bargain to be able to live forever and be free; which is why she's cursed to be forgotten by everyone she meets.
Now we begin following the narration of the extraordinary life of Addie LaRue. More than 300 years and she's still marveling at little things to keep her going: adventures cross continents, discovering art and music, history, and more. But everything changes when one day, Addie stumbles across a young man in a hidden bookstore who remembers her name… which shouldn't be possible. I swear it is going to play with all your emotions and forever remain in your heart. A wonderful story! 10/10, would recommend.
5/5
5. The Cybernetic Tea Shop by Meredith Katz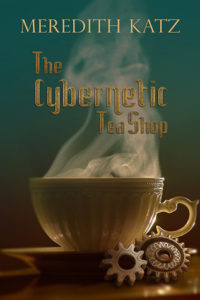 An uplifting, emotional and beautiful short story that follows Clara and Sal in a tale of loss, grief and love. One of my ultimate, most favorite short story that I will nevr stop recommending. This is a character-based novella (less than 150 pages) that fills you with hope and important lessons on moving on after the loss of a loved one and also to strive for a future of your own.
Set in a world where sapient robots were once mass produced but are now illegal to make, many of those AI robots are still around and suffer a lot of hate, discrimination and violence for being different. This whole backstory sets the mood for the development of our main plot: we follow both Sal, who has been running a tea shop for more than 200 years, and Clara, who works in tech and never stays in one place for too long. Both of them have to work together to heal each other's wounds and start following the dreams of their heart. Please check this one out, xoxo.
PS: I felt like sharing my favorite quote from this novella too, so here you go: "It wasn't an endless future, and it wasn't one with a clearly defined goal, but maybe that was what living actually felt like."
5/5
I truly enjoyed every single one of the books I read in December; many of these have taken a spot in my list of "favorite books" too (like She Who Became the Sun <3). From dystopian and science fiction to historical fantasy novels, December had it all for me. Hope you liked this post and that I've made your TBR significantly larger 😉 . If so, my job here is done.
If you decide to pick up any of these books, please let me know! You know I'm always available to interact and talk about our favorite books, so don't hesitate on commenting or replying on my Instagram stories 🙂 .
I'm very excited to share with you guys my upcoming post: "Favorite Reads of 2021," so please stay tuned for that one! Thank you to all of you who stay up to date with my posts and always comment and interact with me on social media. I couldn't be more grateful to have you all follow me in this blogging journey. Wishing you only the best, stay safe and take care. Happy reading, dear book lovers, xoxo.
Did you spend December reading? Tell me how it went down below in the comments & which were your favorite reads of the months!