-A.M. Aguilar
Popular Books I've Never Read and Why…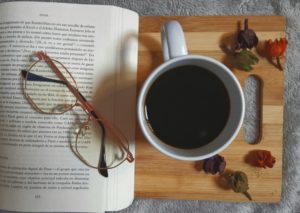 Cliché, Classics and Favoured… but I'm not too sure
Every book is an adventure and a story that stay with us and teaches us something. I've always said this and I believe it to be true. Especially those we read at a young age.
I began reading books around 7th and 8th grade and of course the first books I read were all the popular ones around the time. Yeah, you guessed it, Divergent and The Hunger Games for sure 😉
And popular books are so in demand and desired for a reason. There's nothing wrong with reading the books everyone is talking about and go on trend on tumblr, goodreads or bookstagram. No one can force you to read anything you don't want, either. Remember that in the end we are the ones who will be reading, we should have fun and enjoy it.
But regarding popular books… these may be incredible stories, worth reading; or on the downside, they may be books that have unnecessary hype and maybe are too cliché. Some cliché every once in a while is nice to read, sure; but sometimes, it's just too much! You know? 🙂
Or maybe these popular books, are simply stories that don't seem appealing at all to certain people or may also have a huge amount of negative reviews. If you follow me on bookstagram ( @thebookssmuggler 😉 ) you may have noticed the poll I posted in my stories a few weeks ago. I asked you guys which posts would you like to see on my blog, and this was one of the top choices.
Today I'm talking about these particular set of books; popular books that I don't want to read and why. Surely, these could be a completely different set of books for someone else. And I think that's the bright side; we can all exchange are our opinions on books we admire or favour.
I'll let you know about the popular books I! don't want to read. You may think differently, and if that's the case, don't hesitate to let me know! Maybe I am wrong and am actually missing out on a masterpiece. 😀 Leave your comment down below and let's chat in the comments.
In the end, only if we actually read the books that are popular, we will understand the hype and agree or disagree with these reviews. I'm open to any change of opinion 😉 .
this post is in no means designed to hurt or offend anyone or any author. It is just the opinion of a young women about the books she isn't too hyped about. thanks for your understanding.
With nothing more to say let's get started…
Top 5 Popular Books I've never read and why…
1. The Twilight Series by Stephanie Meyer
"About three things I was absolutely positive. First, Edward was a vampire. Second, there was a part of him—and I didn't know how dominant that part might be—that thirsted for my blood. And third, I was unconditionally and irrevocably in love with him. Deeply seductive and extraordinarily suspenseful, Twilight is a love story with bite."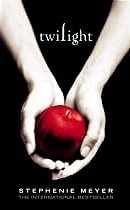 Do I have to explain myself?… I'm just kidding 🙂 I know this is a very famous series and probably considered a classic of YA fiction for many people. But I'm just not buying it. Plus I've heard it contains various anti-feiminist messages and the main character is annoying; but that may just be one in a million opinions.
I was never interested in Twilight because I wasn't captivated by vampire stories, and the blurp of the first book just seemed very common. I guess that when it was released, it probably was a new kind of plot and people where really attracted by it. I wasn't in that group of people unfortunately, so never liked this one.
I had a huge reading gap around 9th grade, I didn't read much. It was until senior year, 11th grade, that I went back to reading, and first read Dan Brown's books. There I began reading more fiction and fantasy books. But I still wasn't interested in Twilight. Which is ironic because I love fantasy stories, this is simply not appealing enough yet.
I guess the bad reviews I've received of the movies also played a role on why I don't want to give these books a try.
2. Eleanor and Park by Rainbow Rowell
"Eleanor is the new girl in town, and with mismatched clothes and unruly red hair, she couldn't stick out more. Park is the boy at the back of the bus, headphones, head in a book – he thinks he's made himself invisible. But not to Eleanor. Slowly, through late-night conversations, Eleanor and Park fall for each other."
I think this sounds like many other plots I've read already… it's kind of overused. But some cliché stories do have a turning point or a plot twist that makes you say "this book stands out because of what the author included here!"
I feel like this will not be the case with this book… For what I can see and the reviews I found, (especially the ones some friends on Bookstagram gave me…) this book portrays young love, on a very unrealistic way and the usual thoughts like "I'll die if I never see him again" after knowing each other for a couple of weeks!
So yeah… it never catched my attention enough, eventhough I enjoy romantic comedies. I'm not a cold-hearted person you guys! This just wasn't a match and I prefer stories that are more realistic, even if they are fiction. Some things are just logical, right?
3. The Selection Series by Kiera Cass.
"For thirty-five girls, the Selection is the chance of a lifetime. To be swept up in a world of glittering gowns and jewels, to live in a palace and compete for the heart of gorgeous Prince Maxon. But for America Singer, being Selected is a nightmare. Then America meets Prince Maxon. Gradually, she starts to question all the plans she's made for herself—and realizes that the life she's always dreamed of may not compare to a future she never imagined."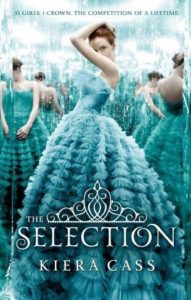 I think this is the series I've been recommended the most everywhere, but I can't seem to bring myself to read it. My sister is a huge fan of the books, and I know many people are too; I kind of see why… but that's not my case.
I kind of know where this will end, and of course how America will for sure end up falling for the Prince. It's very fun, I'm sure. I just don't find it that impressive.
Kind of predictable. That's a downside for me. But maybe I'm wrong and there are many twists and unexpected things to understand, so let me know if that's the case. 🙂
4. Caraval Series by Stephanie Garber
"Scarlett Dragna has never left the tiny island where she and her sister live with their powerful father. Now Scarlett's father has arranged a marriage for her, and Scarlett thinks her dreams of seeing Caraval—the faraway, once-a-year performance where the audience participates in the show—are over. Tella whisks Scarlett away to the show secretely, as soon as they arrive, Tella is kidnapped by Caraval's mastermind organizer. It turns out that this season's Caraval revolves around Tella, and whoever finds her first is the winner."
This was really interesting the first time I read the blurp on goodreads and was very close to buying it.
But first I made sure I asked for some reviews; sometimes you don't want to spend oo much money on books. Specially if you buy many like me and have a budget 😉 Long-story-short, when I received many opinions I was kind of dissapointed.
Maybe deciding for a yes or a no in books, just by the reviews you listen or read, isn't always accurate. But I kind of gave in with this one. Some people argued it wasn't as good as they expected, which is reasonable.
But my main issue is that this is supposedly a fantasy story, but without strong world-building. And I guess that's a very important thing regarding Fantasy stories… and as I've mentioned before, something that captivates me a lot too, before reading a book are the characters. There seemes to be no significant character development from what I've heard. So I guess many opinions made me decide for a no. Maybe I'm wrong, but it just seems very plain.
5. After by Anna Todd
"Tessa is a good girl with a sweet, reliable boyfriend back home. She's got direction, ambition, and a mother who's intent on keeping her that way. But she's barely moved into her freshman dorm when she runs into Hardin. With his tousled brown hair, cocky British accent, tattoos, and lip ring, Hardin is cute and different from what she's used to. But he's also rude. Tessa should hate Hardin. And she does—until she finds herself alone with him in his room. "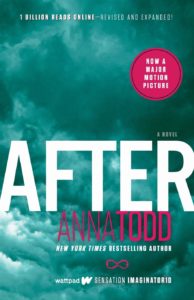 Ugh… I mean, please. You just read that! Personally I'm not in the slightest interested in this story. I hope I'm not the only one.
This book is actually very famous, I know some people that adore it. But a huge mistake I see is that many of the After fans are very young girls (13-14 years old) too. Which doesn't seem appropiate to me at all. But regardless, the storyline just isn't captivating me. My main issue is how the story literally promotes an emotionally abusive relationship.
I mean, if he is rude to you Tessa, then you leave and fast. Her character just seems so stupid, it's common sense girl! Tessa already has the perfect boyfriend at home, apparently. So why is she trying so hard to be with Hardin?
Despite the reckless way he treats her, "Tessa is compelled to dig deeper and find the real Hardin beneath all his lies." That's nonsense. I don't want to read this book at all, and I guess it's pretty clear why…
That's it for today 😀 I hope you enjoyed this post! If you think I'm wrong in some of my choices and should actually read the books, definitely let me know. I'll be excited to give a try to some books that I don't find attractive if I'm wrong 😉 .
And if you agree with me in some books too, let me know too!
Thank you for staying here and following me through this blogging journey, dear book lovers. I couldn't be more grateful to have you all. I hope you are safe and healthy, and best of lucks on everything you do this week! Spread love always book lovers.
Which are some popular books you don't want to read? Let me know in the comments below!