-A.M. Aguilar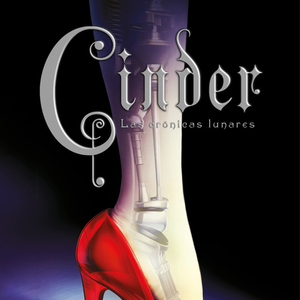 Exciting, intriguing, charming and edge-of-the-seat reading!
"Cinder" is the first book in the Lunar Chronicles series by Marissa Meyer. It is a beautiful retelling of the classic fairytale, Cinderella. I can begin to explain how much I appreciated this incredible novel 🙂 . I loved the character's developments, the thrilling plot and the stunning world Marissa Meyer builded.
"Even in the Future the Story Begins with Once Upon a Time."
"Cinder" is set in a futuristic world with the tale of a teenage cyborg who must fight for Earth's survival against villains from outer space, the Lunars; a civilization brainwashed by a totalitarian leader in Luna, Queen Levana. After her world is caught between the mysteries of the hospital and the royal castle, she is forced to take decisions that will forever change her life and the sake of Earthens.